Locally produced, CURATED EXPERIENCES
Phone
(510) 225-5221 Gregory Manley
Location
416 Catoma Street
Pittsburgh, PA 15212
PARKING
Complimentary Lot at the corner of Lanark Street, & Rising Main Avenue
Saturday, April 20th, 6-10pm
The Public Exhibition of
The Lost Crate of H.P. Witherspoon
With the help of the Allegheny Land Trust and Empire Builder Productions, City of Play adventurers unearthed a legendary crate allegedly belonging to 20th century explorer, H.P. Witherspoon on March 23rd, 2019.
Watch the Video of the Treasure Hunt below or visit Cityofplay.org/experiental-design for the full story.
On April 20th from 6-10pm at Heathside Cottage, City of Play will be exhibiting the contents of the lost crate, which appear to contain a series of esoteric puzzles. Attendance at the cottage is free for the evening, but guests may purchase individual or team inspections of the treasure.
Admission to the Public Exhibition: Free
1 hour Inspection of the Lost Treasure: $40 per person.
1 hour Private Team (up to 8 people) inspection of the Treasure: $200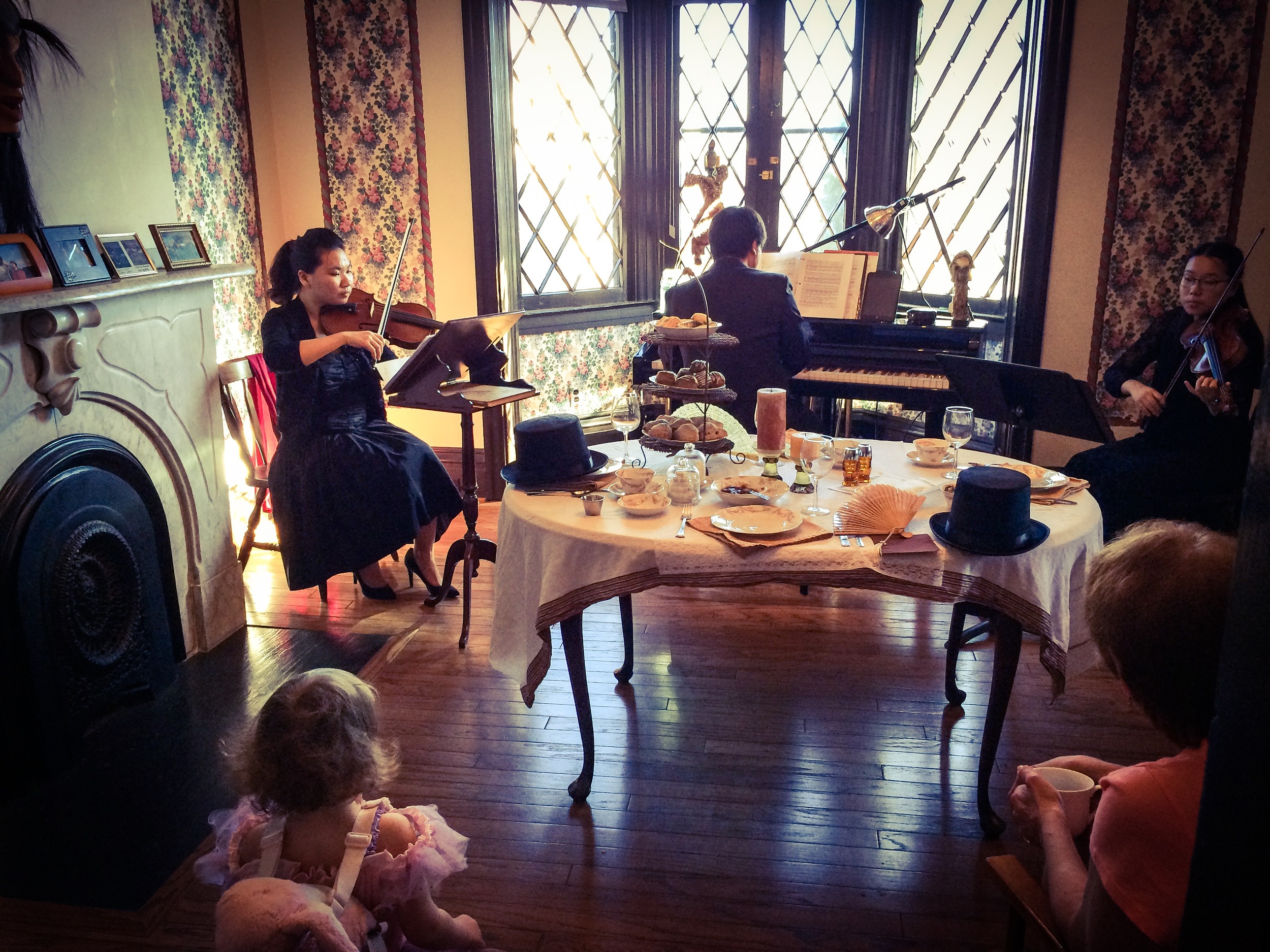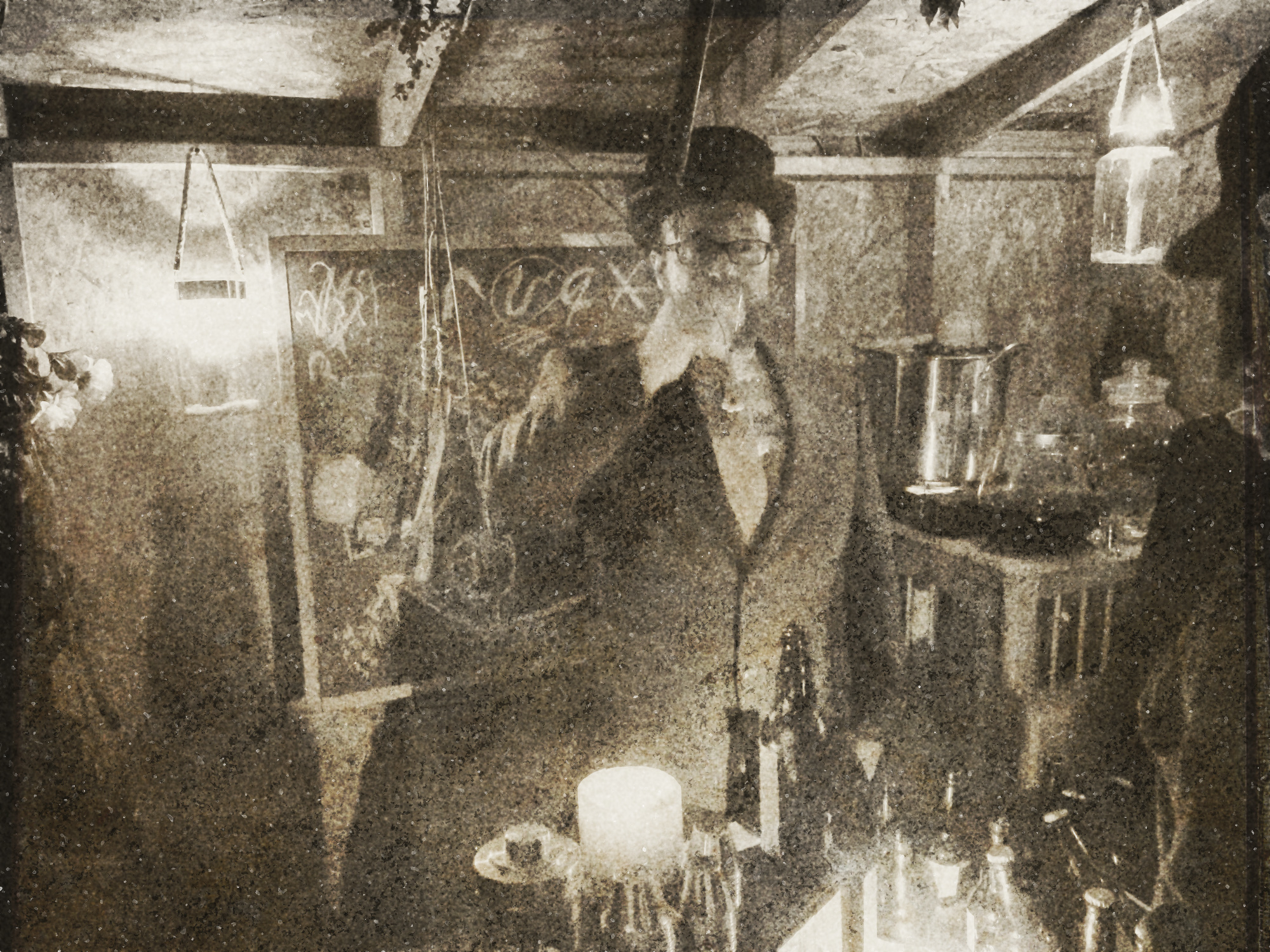 Heathside Cottage is a nationally registered Historic Landmark in Pittsburgh's Northside neighborhood of Fineview. Built in the mid-nineteenth century by bridge architect James Andrews, it has since been restored to its Early Victorian style, with ornate gothic features throughout the home and garden.
Affairs of the recent past:
Halloween Masquerade: October 31st, Sunset-12am
We will be hosting a formal masquerade from Sunset to midnight on Halloween night. Limit of 60 masked players. Reservations are required and can be requested by calling Gregory Manley at 510 225 5221. Formalities and the code of conduct will be announced shortly.
Sunday, September 2nd: Backyard Concert w/ Ali Dineen & Jeff Reinhardt
Ali Dineen has been performing her original music and songs from the American folk tradition in New York and across the United States for the past several years, drawing upon music ranging from 1920s American jazz to Eastern European polyphony. Her lyrics are poetic and deeply personal, using narrative to draw connections between personal experience and larger histories. Audiences across the country have been captivated by her breathtaking voice and the power of her songs' messages. When not performing her original music, Ali also works with various projects including the Crimson Ragdolls and Bread and Puppet Theater, and works as a music educator. She is based in New York City.
Jeff Reinhardt is a multi-instrumentalist specializing in clarinet, saxophone, guitar, bass, and piano. He lives in Tucson, Arizona where he started the Backup Brass Band, a community marching band. He has been playing music with Ali since the two first met in 2013 at the Bread and Puppet Theater in Vermont. He plays many styles of music, including folk, jazz, klezmer, and balkan dance music. He works on various social-justice projects including No More Deaths (migrant solidarity and humanitarian aid), Bread and Puppet Theater (subversive political puppetry), and a patient advocacy project called Living in the Light.
Sunday, July 29th: Potluck Brunch
City of Play hosts their Monthly Potluck brunch in the backyard from 10am-1pm. All ages and good-natured animals are welcome. Bring a labeled dish with serving utensils for sharing. Minimal food preparations can be accomodated.
Thursday, May 24th: BACKYARD CONCERT with NATHAN Koci
NATHAN KOCI is an accordionist and multi-instrumentalist from Charleston, SC by way of Brooklyn, NY. He plays folk songs, both traditional and original, as well as new classical music written by other folks. More than most things, he enjoys making music with other people, so seeing as this is a solo show, come ready to make some sounds together. Join on May 24th for an evening of waltzes, rounds, fiddly tunes, and the Pittsburgh premiere of Lowlands, a new piece for accordion and participatory audience chorus by composer, guitarist and Zorn-collaborator James Moore.
Earth Day, April 2018
Heathside Cottage opens its doors for the first time in 2018 on Earth Day, April 22nd. This will be a celebration of the earth, of the community that supports it, and also a season opener for City of Play. The schedule is loose, with games, music, food, drink, and whatever we can manage to bring out of Winter storage. We will also be introducing the public to the newest member of our family, Kipka Case Manley, born March 22nd, 2018. Earth Day is his one-month birthday and so we will introduce him to planet earth!
STEEL CITY SHAKESPEARE PRESENTS: PRIDE & PREJUDICE: October , 2016
This tale of love and values unfolds in the class-conscious England of the late 18th century. The five Bennet sisters - including strong-willed Elizabeth and young Lydia - have been raised by their mother with one purpose in life: finding a husband. When a wealthy bachelor takes up residence in a nearby mansion, the Bennets are abuzz. Amongst the man's sophisticated circle of friends, surely there will be no shortage of suitors for the Bennet sisters. But when Elizabeth meets up with the handsome and snobbish Mr. Darcy, the battle of the sexes is joined.
Steel City Shakespeare Center performs the show throughout the cottage with special guest appearances by the National Aviary, the Jane Austen Society, and the Country Dance and Song Society of Pittsburgh
October 21st-30th: Friday through Sunday
A Mid-Summer Night's Masquerade: July 30th, 2016
Our first Masquerade was a success and we quickly reached maximum capacity. Although photography was prohibited, some professional documentation will be displayed eventually.
A Special Christmas: December 12th, 2015
Dearest Family, Friends, Neighbors, Save the date for a soiree so great that you'll rate and debate all the great dates of late to determine no fate could have forced you to wait a minute or year to jump, whoop, and cheer, "At long, long, long, long last! Chirstmas is here!"
Click this link for a Special Invitation
The old crew is back together for another evening of food, story and song. Hosted by Greg & Ike. With guests from near and far, A Special Christmas arrives this year in Pittsburgh, Pennsylvania. Travel from near and far. Stay for the weekend. Eat. Drink. Be Merry. and RSVP
Autumn Harvest: October 10th, 2015
You are particularly invited to the private residence of Heathside Cottage on Saturday, the tenth of October for a celebration and remembrance of the Autumn. Presented by City of Play and supported in part by the Sprout Fund, the afternoon & evening will consist of fanciful revelry & regale befitting the estate's location & history. Our ambition assumes an affair for bohemians and land barons alike; that they may find solace along a garden path or inspiration in conversation with a well-intentioned stranger. Please dress according to your esteem in classical fashion. The price of admission is exactly the extent of your good will.